Guy & Co-Creation
®
Inaugural Award
---
Winner
AWARD WINNER
Our inaugural Guy & Co-Creation Award drew impressive entries from new food & drink innovations, and the winner of our most recent award was announced as entrepreneur, Andrew Clark Hutchison with Dark Art Gin.
Former Scotland Food and Drink chief executive Paul McLaughlin, who joined our judging panel, said: "I saw a real vision from Andrew. His was a compelling story of the brand and its home in Kirkcudbright. The distillery and visitor centre he is creating, coupled with his funding, drive and exporting ambitions make this a real product to watch."
We've been helping Andrew supercharge his idea with a consumer-validated brand, packaging and activation materials, ready to launch later this year.
Follow our journey below, and stay tuned for our next award opening for entries.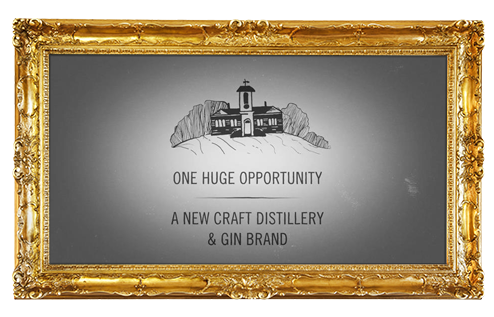 The Teaser
Imagining the possibilities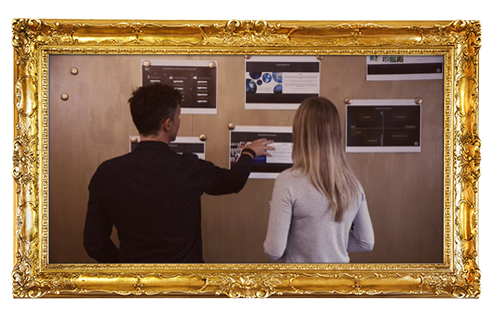 The art of the possible
Realising the possibilities
The launch
Why?
So why are we doing this?
---
1. To support the food & drink industry in Scotland
It's an industry we love and one that we are grateful for, because it has helped grow the agency through our wide range of fantastic food & drink clients. We want to support the ambition of Scotland Food & Drink (of which we're members) to grow the industry value to £30bn by 2030.
2. To promote the importance of branding to an entrepreneur or SME with a great idea
It's estimated that 85% of new product launches fail. Entrepreneurs and start-ups often focus strongly on perfecting the product offering and not enough on understanding and defining the benefit the product can deliver or the best way to package and communicate the idea to target consumers.
3. Because we are experts at turning great ideas into winning brands
Being market ready with validated positioning and consumer appeal is the key to commercial success. At Guy & Co, our blend of creative and research firepower de-risks failure by involving the end consumer much earlier in the brand development process. We identify their drivers and behaviours, and convert that insight into brands which are meaningful to the target audience and distinct in the marketplace, ultimately triggering engagement and purchase.
This distinct and systematic agency approach has a proven track record, with our successful brand launches and re-launches including Actiph water, Smokehead whisky and Stephens bakery.
What?
What exactly is the prize?
---
We're collaborating with two of our trusted agency partners to offer a comprehensive go-to-market prize package worth more than £65,000.
STAY TUNED FOR OUR NEXT AWARD OPENING FOR ENTRIES