No two guys are the same, and that's just how we like it. We welcome opinions and challenges from all our people. And we listen. Because brilliant insights and ideas can come from anywhere.
Ailsa Ballantyne
Senior Planner
Ailsa Ballantyne
SIMPSONS SPECIALIST
Cat Summers
Client Director
Cat Summers
DONALD DUCK IMPERSONATOR
Dusty
Junior Art Director
Ed Dalgleish
Planning Director
Ed Dalgleish
SALTED SNACKMASTER
Ellis Calcutt
Account Director
Ellis Calcutt
GUTSY GLOBETROTTER
Graeme Pickles
Senior Animator
Graeme Pickles
PART-TIME PIRATE
Graham Hancock
Design Director
Iona French
Designer
Iona French
PEACEFUL PADDLE BOARDER
Jordan Anderson
Junior Planner
Joy Dakers
Digital Account Exec
Jude Guy
Digital Graduate
KATIE TIMMINS
Junior Animator
Laura Hutt
Marketing Manager
Lily Strachan
Account Manager
LUKE MILNE
Senior Designer
Luke Di Rollo
Deputy Client Director
Luke Di Rollo
RESIDENT COMEDIAN
Michael Evans
Art Director
Michael Evans
LONG-SUFFERING FOOTBALL FAN
PAULINA TELEGO
Office Manager
Ryan Barmanroy
Account Director
Saveena
Community Manager
Sean Mulholland
Creative Director
Siobhan McMorran
Digital Account Director
Valerie O'Connor
Copywriter
Vicky Gerrie
Senior Producer
YIANNIS ANDREOGLOU
Designer
The Workshop
Great ideas don't drop into your lap. You have to chase them down and shake them out. Which is what we do. In our workshop. Alongside our clients.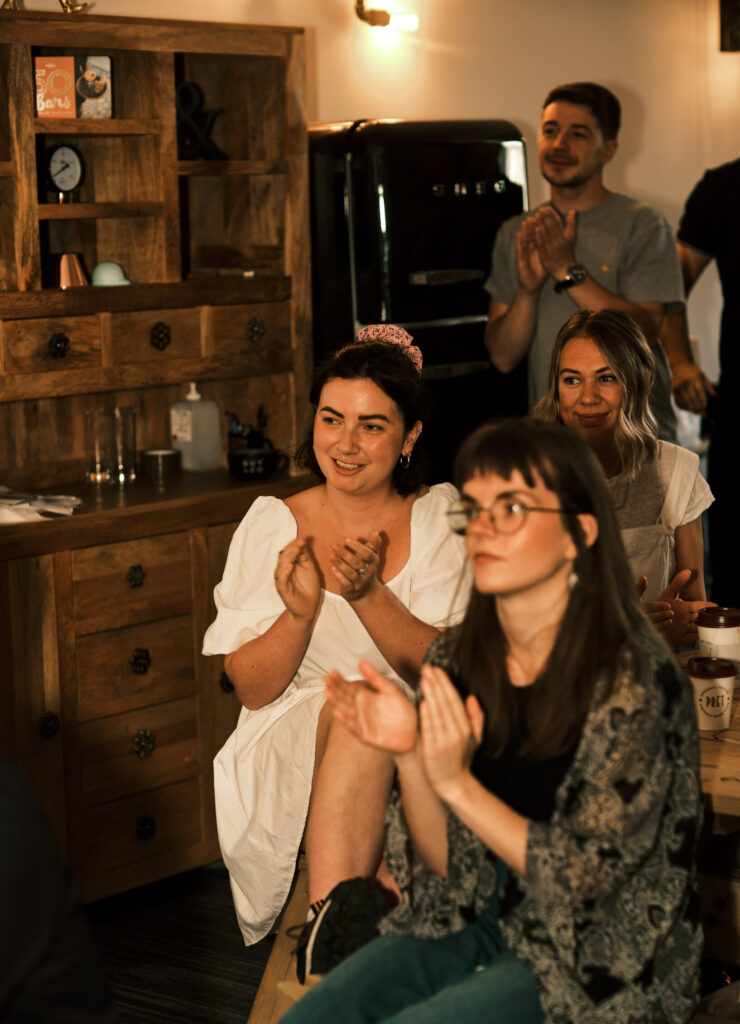 The Bar & Cafe
We have our own bar. It's not for show, it has optics, proper glasses, bar flies and everything. It even has fancy video conferencing facilities. (Aka a really big telly.) If it's too early for a tipple, we have a café too. Where our clients drop by to chat, shoot some pool and have a coffee.
Trolly. Dolly.
If you're in on a Thursday around 5pm, you might just hear the rattle of our drinks trolley making its way around the office. That clink and squeak are the two loveliest sounds you'll ever hear.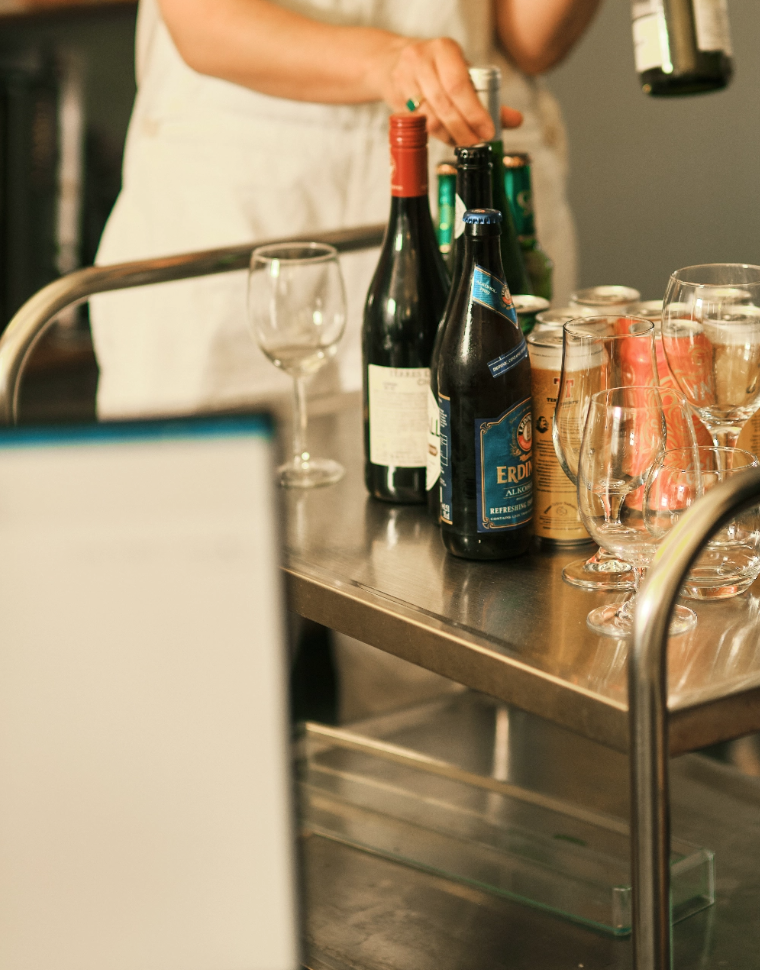 I find Guy & Co's collaborative approach very refreshing. As well as strong campaign planning and great creative, they have also helped us run collaborative planning workshops with internal stakeholders. This approach has gone down really well and is one we are now adopting across our campaigns.
Ross Jackson, Marketing Director, Royal London