The challenge
How do you get women to engage with savings and address a growing pensions gender gap?
The tension
83% of UK females admit to having little or no knowledge of pensions. With auto-enrolment, lots of people contribute to a workplace pension, but don't give much thought to how it works.
Our Point of View
Our #SecretLife campaign helped women navigate the complex, jargon-filled world of pensions with simple, non-judgmental, bite-sized content. Working with a perfect-fit Instagram influencer helped people ask obvious questions without feeling bad about their lack of knowledge.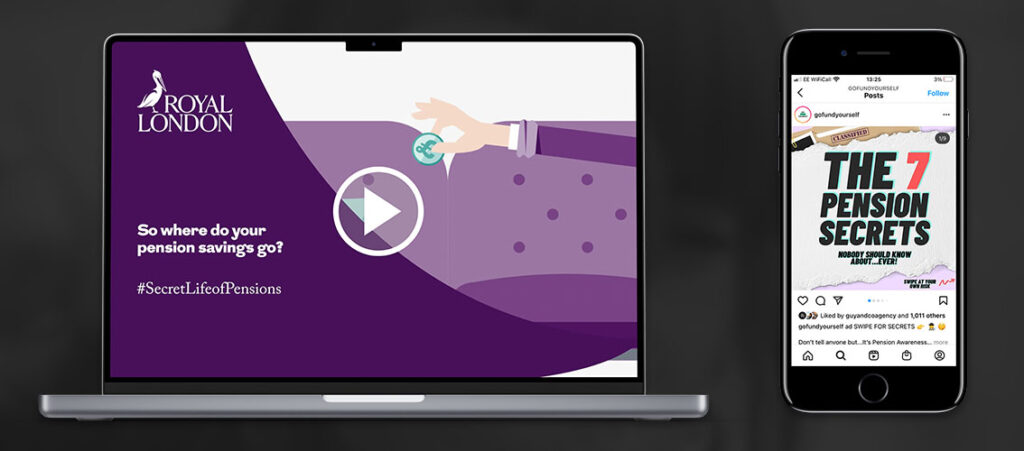 THE RESULTS
Launched during Pensions Awareness Week, the campaign has been a game-changer.
50%
uplift in mobile app downloads vs. previous campaigns
38%
customers taking action on their pension after seeing the campaign
45x
industry average rate with influencer campaign
Award-winning
2021 Silver Marketing Society Star Award for Financial & Professional Services
Got time to look at more work?