The Challenge
How do you elevate the humble spud – increasing market share and penetration in a low engagement category in decline?
The Tension
With the nation tightening its purse strings, people had moved to cheaper own-brand potatoes. We had to persuade them to spend a little more for a premium potato. And engage younger consumers with our spuds as well as our new chilled, frozen and fresh vegetable range.
But we had to tell the field-to-fork story in a new way that ticked emotional and rational boxes.
Our Point of View
Our research helped us develop and validate a new brand proposition: 'Specially picked to be enjoyed together.' But we had to tell it in a new and compelling way to make the brand famous with new audiences. So we took a social-first approach to campaign development – hunting out the perfect stars to turn our proposition into a performance.
We used world-class acrobats with a booming fanbase in a spectacular representation of the picking line. Combined with a twist on a classic opera track to leave ears ringing with the sound of PO-TA-TO! Suggesting that these are no humble spuds, and that to make mealtimes and moments extraordinary is to do the Albert Bartlett.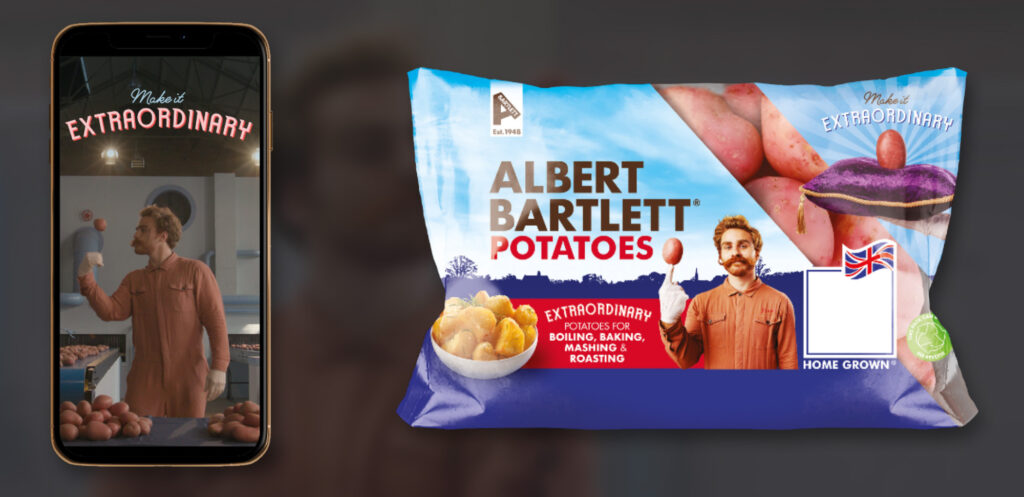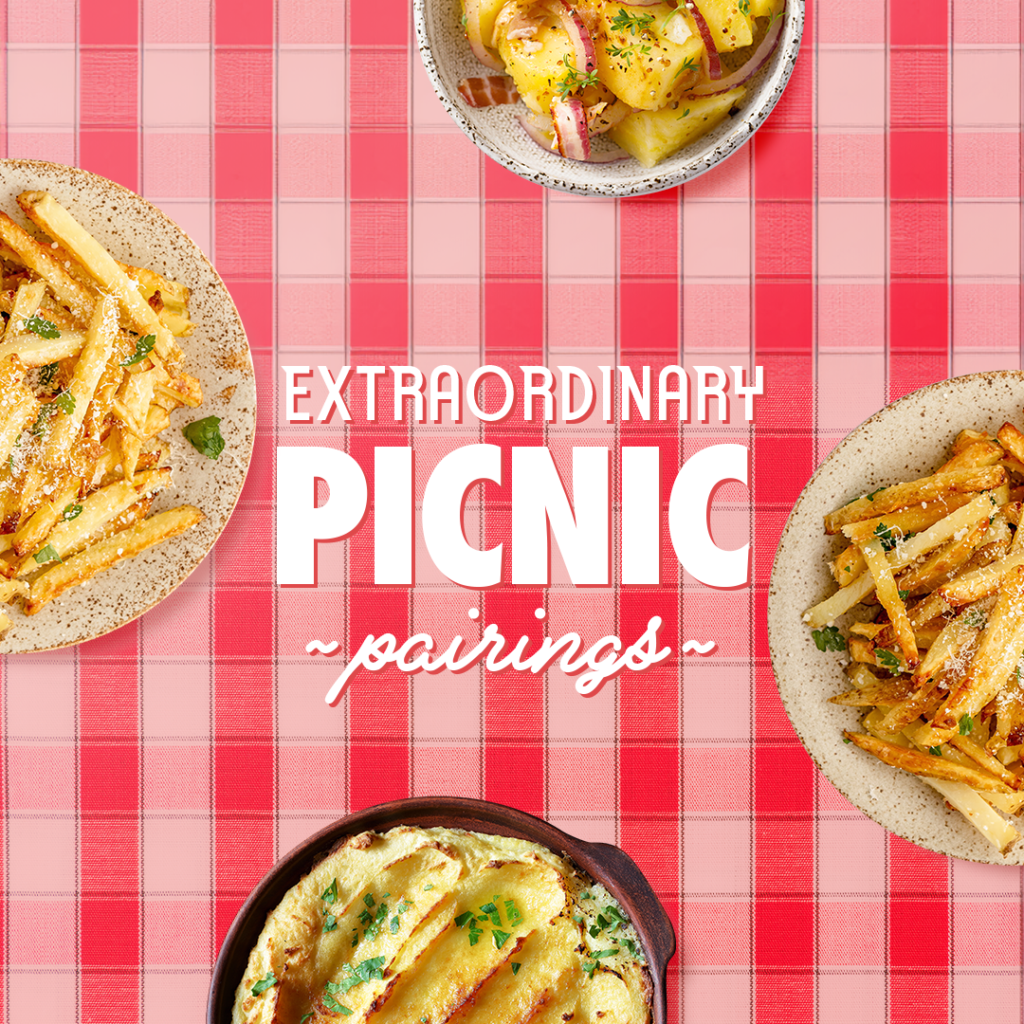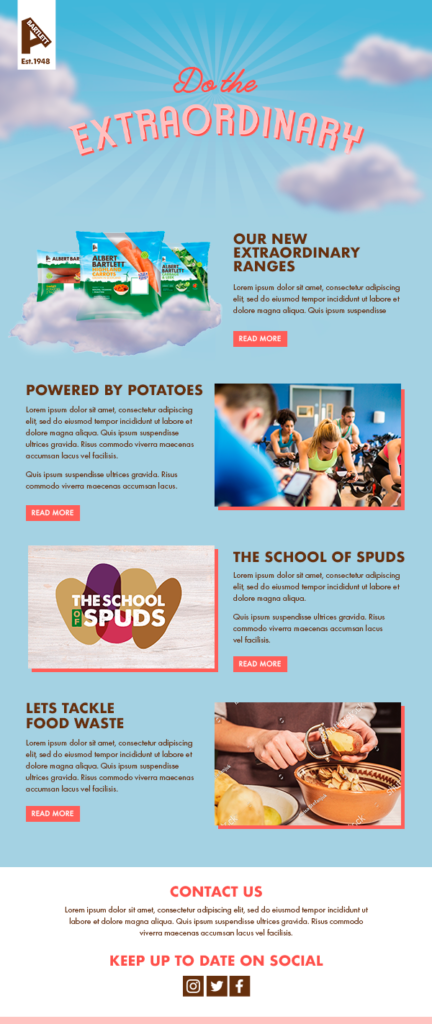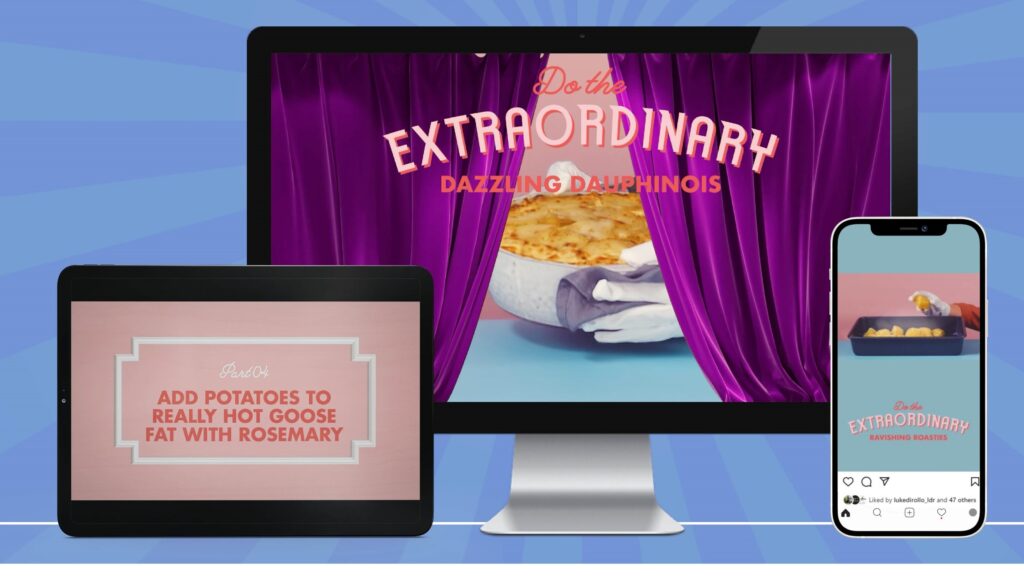 THE RESULTS
The campaign launched across national TV, cinema and digital advertising, and we've extended into integrated content – from tricks & tips, to mesmerising recipe tutorials and Tik Tok challenges.
203% increase
in purchase intent
58%
prompted brand awareness
94%
uplift in avg. engagement on organic social
116.7%
chilled spend YOY growth
Got time to look at more work?