The Challenge
How do you create a challenger alt-net brand fast and in time to win the regional gigabyte race?
The Tension
This start-up broadband provider had big ambitions. To connect half a million homes and businesses across Scotland and Northern England. The towns left behind by the telecoms heavyweights. But how do you build a distinctive brand in a sea of alt-net sameness?
Our Point of View
While other alt-nets battled over speed claims, we focussed on a distinctly positive offering of 'unimaginable capability'. Digby the gopher is the furry face of our brand. An endearing fluent device who stretched his wee legs across our integrated marketing. Our phased, hyper-localised, multi-channel campaign synced with regional rollout. To build brand awareness, demystify tech jargon and perceptions that switching providers is a hassle. Digby also got his braces on to reach business audiences with a steelier 'unimaginable confidence' message.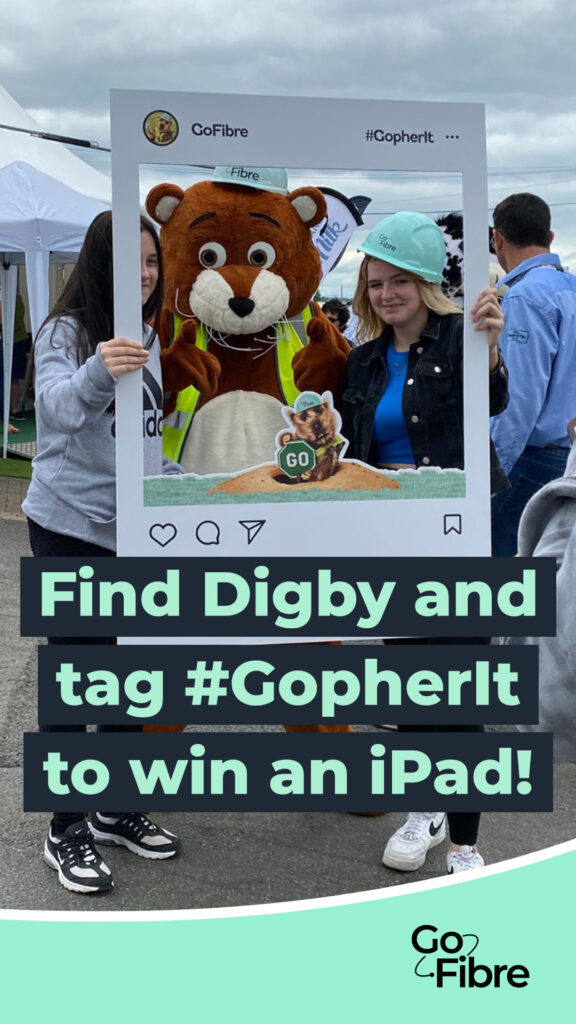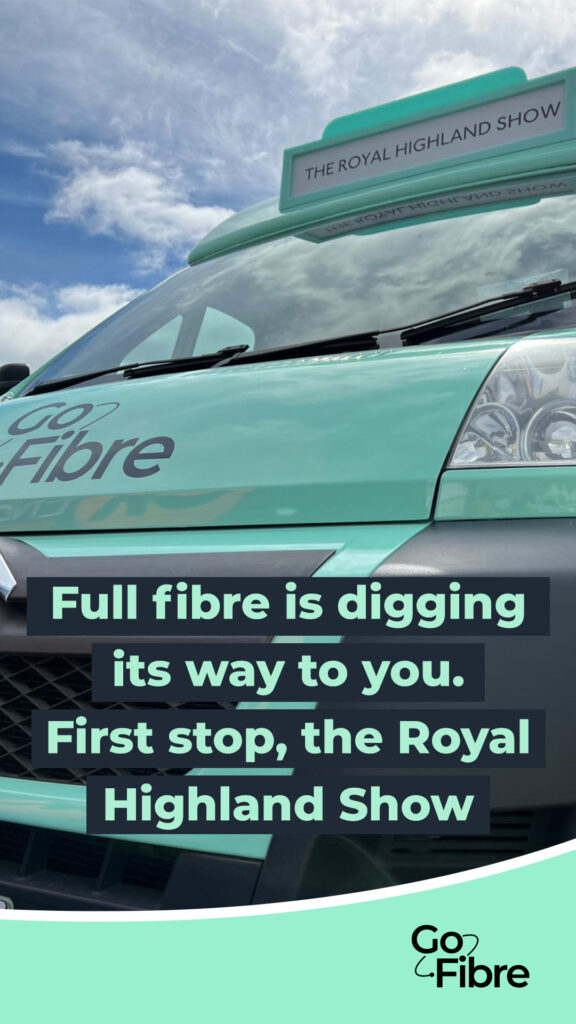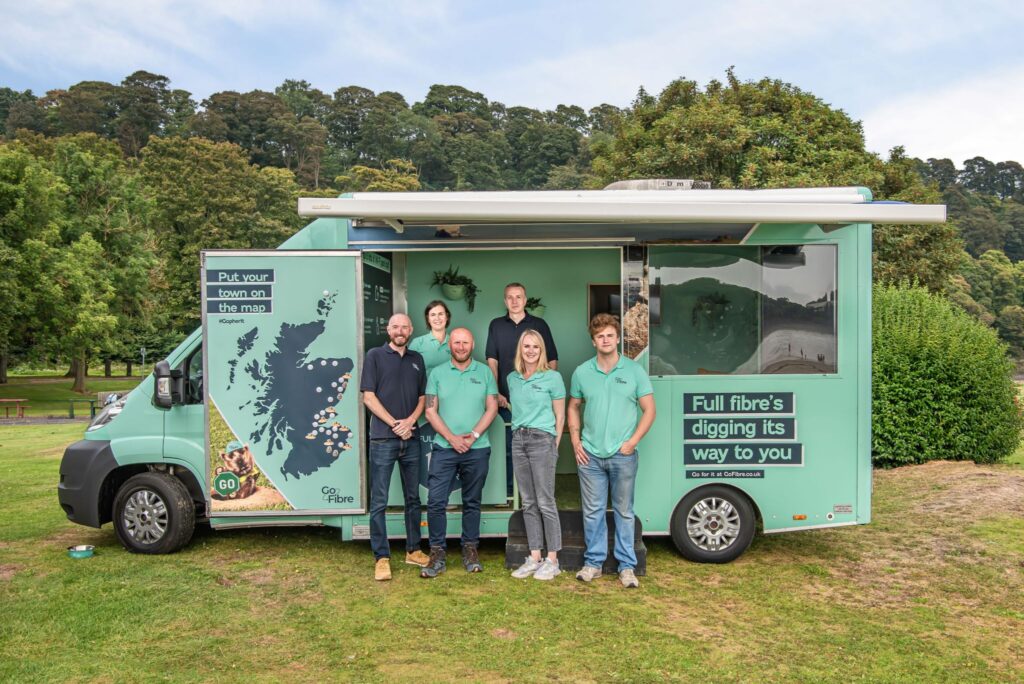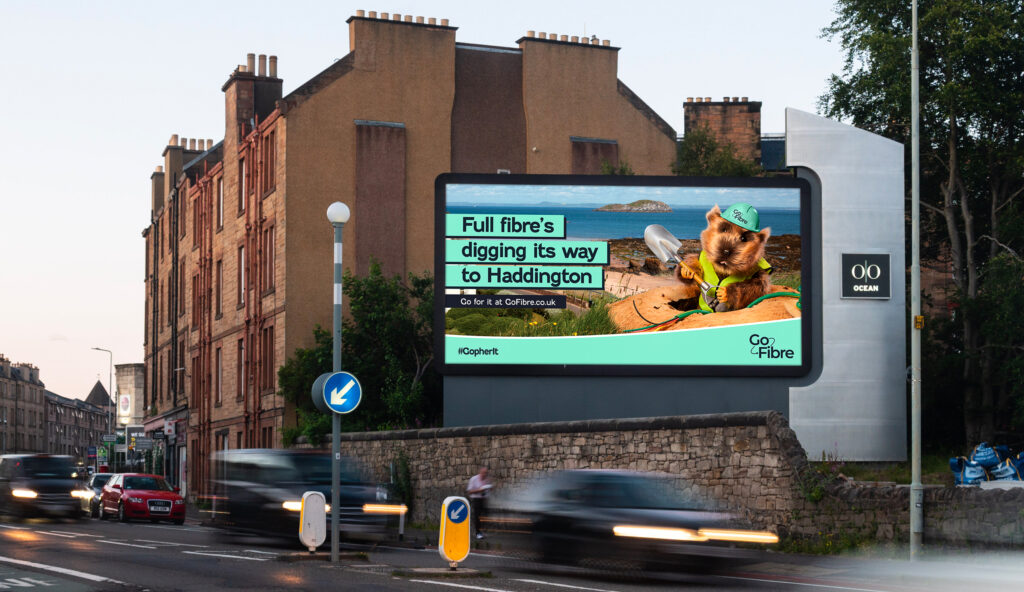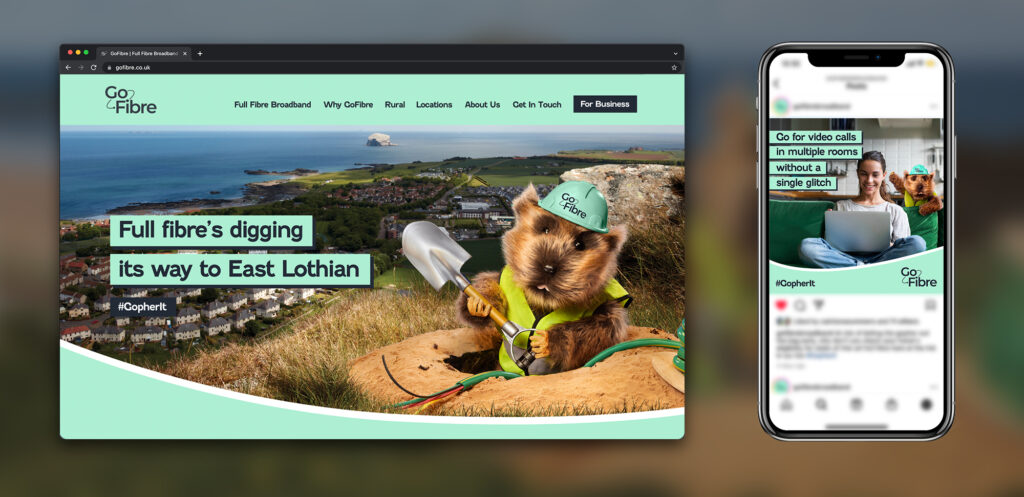 THE RESULTS
In a super-fast turnaround of 4 months from pitch to launch, we've helped plan out the customer journey, become experts at live action puppetry, and delivered an integrated campaign toolkit, first being tested in the East of Scotland.
We've also taken Digby on the road with an immersive branded truck and will be taking him into more sponsorships and promotions in 2023.
75%
felt more positive about GoFibre after seeing Digby
88%
liked the advertising and 72% agree it is different
4 months
to plan the customer journey and deliver an integrated campaign toolkit
8.88x ROI
after a regional investment of £68,875
Got time to look at more work?