THE CHALLENGE
When your product costs the same as supermarket own brands, and your target audience don't have the confidence or luxury to try something new incase they're wasting money; how do you persuade them to take a leap and 'trade sideways'?
THE TENSION
Every brand is upping their 'world creds' on their packs, even supermarket own. To make them sound super posh. But what if that's not what you want?
OUR POINT OF VIEW
We're not fancy. Far from it.
We're proper slap up, Scottish dishes.
We're Un-posh and proud.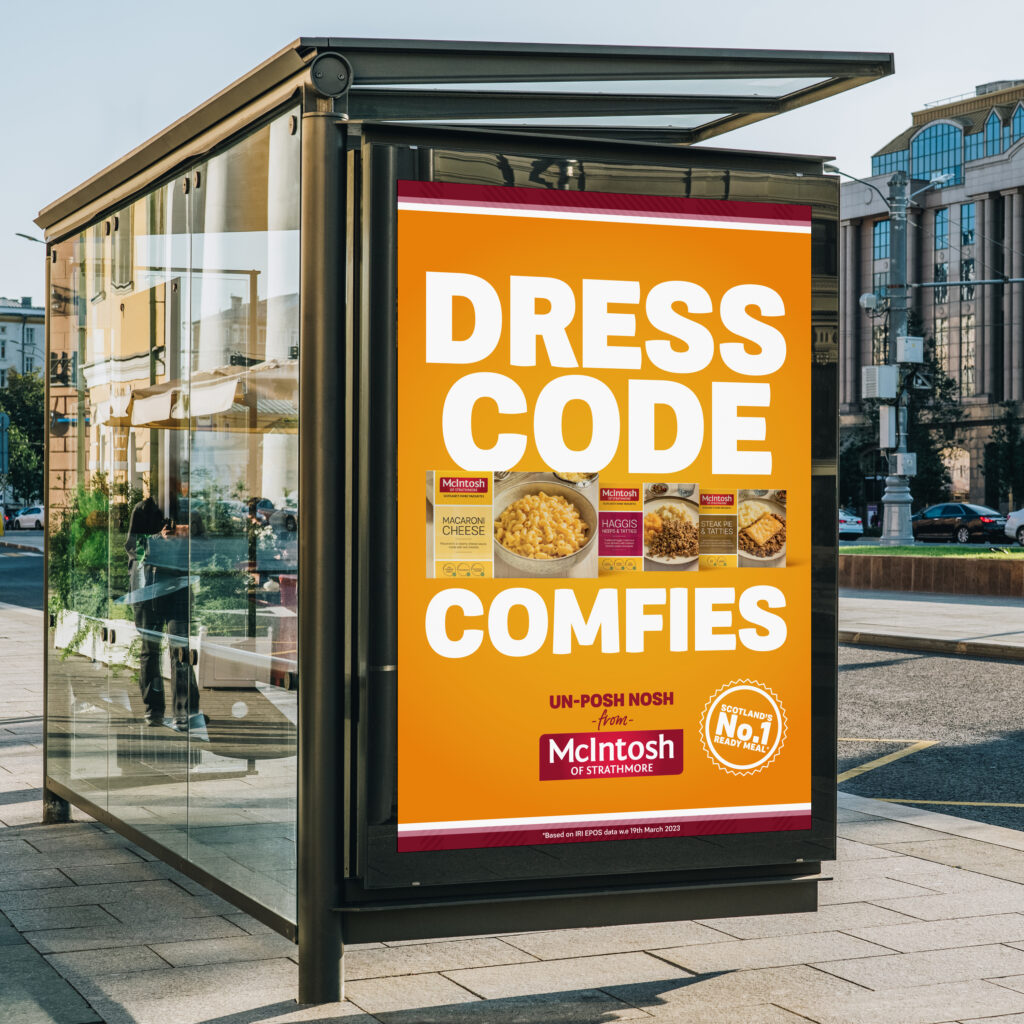 THE RESULTS
Having just launched, the campaign is already proving a hit with consumers and industry peers alike – watch this space for incoming bravely effective results!
Got time to look at more work?