The challenge
How do you show that financial advice improves financial health and emotional wellbeing too?
The tension
Royal London and their partners face barriers which stop people seeking financial advice. We needed to help them help customers be more confident and in control of their financial futures.
Our Point of View
Research with financial advisers helped us zero in on our 'Advice changes the game' route. It lands a positive emotional message backed up by a belter proof point. That customers who sought advice were £47K better off after ten years. We spread this message through a research report, case study films, infographics, podcasts, PR and more.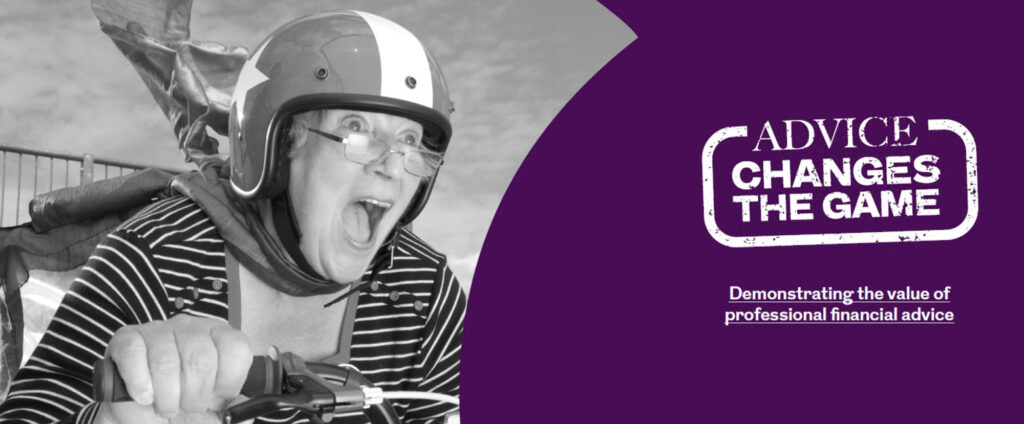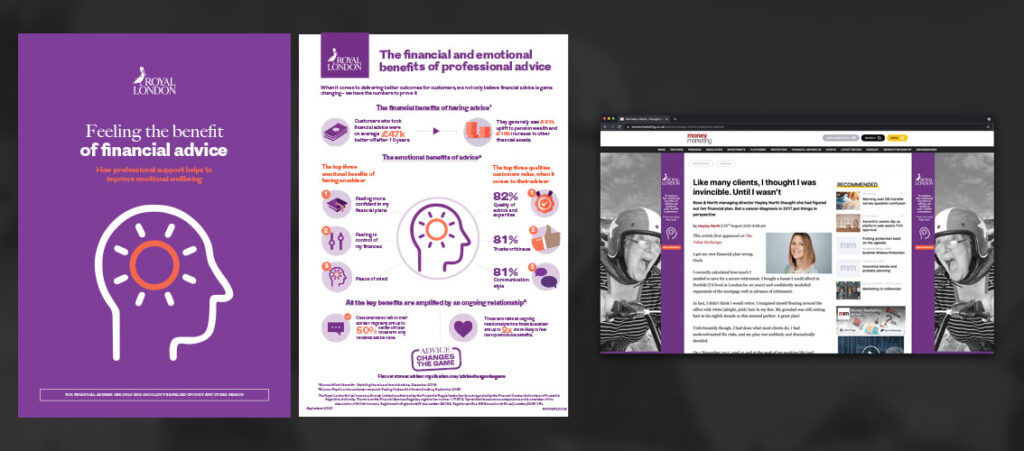 THE RESULTS
The campaign delivered against key objectives for supporting and non-supporting advisers:
48%
uplift in landing page views
1K+ podcast plays
Their most successful podcast to date
Brand re-appraisal
Increase in brand perceptions from supporting and non-supporting advisers
Award-winning
2021 Gold Marketing Society Star Award for Financial & Professional Services
Got time to look at more work?