The challenge
How do you build a brilliantly distinctive gin brand in a star-spangled space?
The tension
Andrew Clark Hutchison ­won the inaugural Guy & Co-Creation Award. It promotes the value of branding to entrepreneurs and supports the Scottish food & drink industry. We loved his idea to open a gin distillery in Scotland. Now we just had to help him make it happen.
Our Point of View
Our origin story starts in the stars. The crystal-clear night sky of the Galloway Forest, just up the road from the Kirkcudbright distillery. It's the inspiration behind our gin's night-blooming botanicals. And a star-scape bottle wrap and global e-commerce site. Aspirational photography and social media influencers are also helping the stars align for this brilliant gin.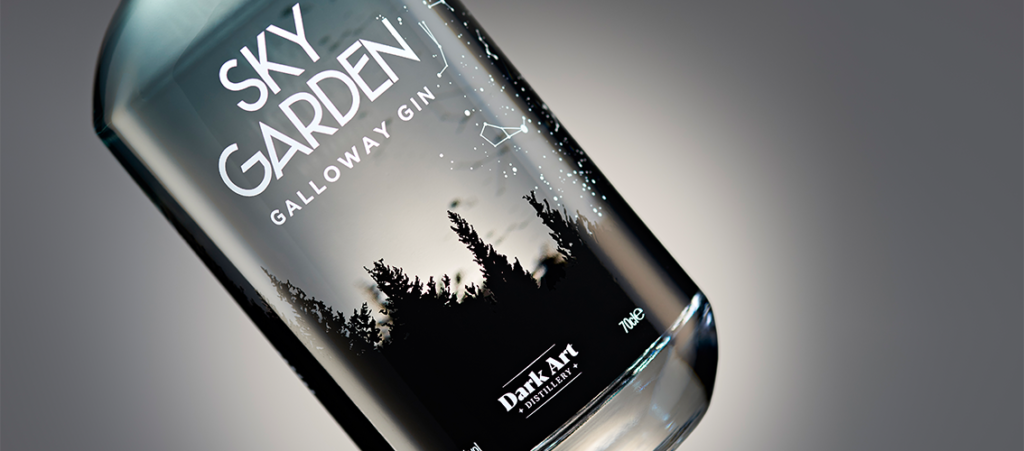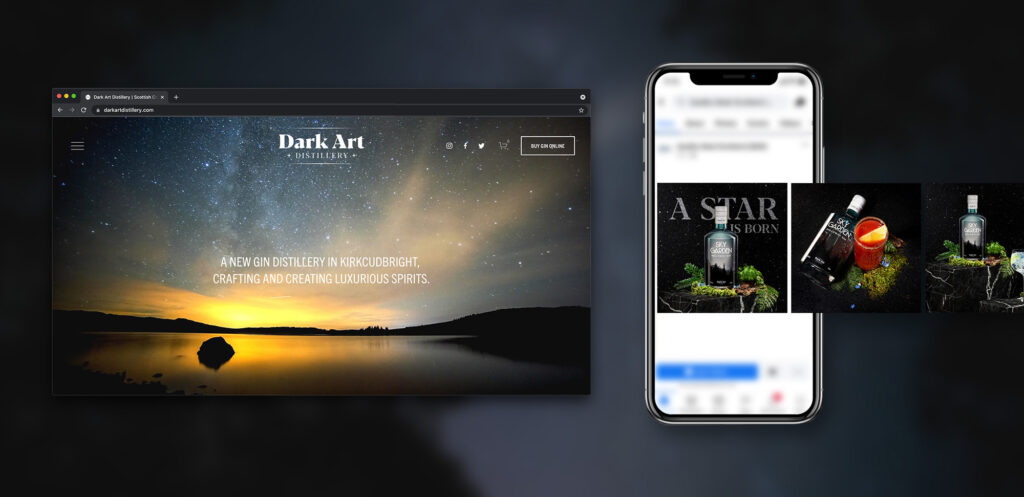 THE RESULTS
Building a distillery during a pandemic is no mean feat, so we had to help Andrew confidently launch and monetise the venture through local distillery tours and global e-commerce sales. We created a suite of aspirational lifestyle and serve photography, and worked with Beeline PR and a host of influencers to gain media coverage and social traction.
Launched in 2021, Sky Garden is already selling well and gaining e-tail listings.
Along with winning every gin new entrant award it enters, it also scooped a Bronze Marketing Society Star Award Winner for Design in 2023.
Got time to look at more work?